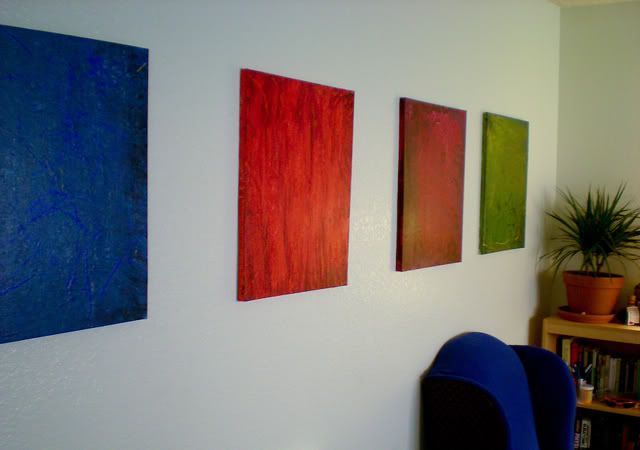 I was at Jake's place and mentioned the fruit basket on his table. I wanted to paint it. That son of a bitch called me on it - without even getting up he reached back and pulled out a canvas and paints. He threw down the gauntlet. These paintings are the result, a fruit basket in modernity.
Jake and Shira did the work, I was in more of a consulting role. But now all I want to do is paint. Climbing and philosophy are dead to me.
Meanwhile, Jake and I have been brewing a little
chinese rice wine
, marinating baijiu in cranberries for nearly two weeks now. It should be peaking just as finals end. Smells like a baijiu party to me.
I spent yesterday teaching and meeting with students. Then split a bottle of wine and caught up on grading. I love grad school. I don't think they let you drink wine for most jobs, but what do I know. I live in an ivory tower.