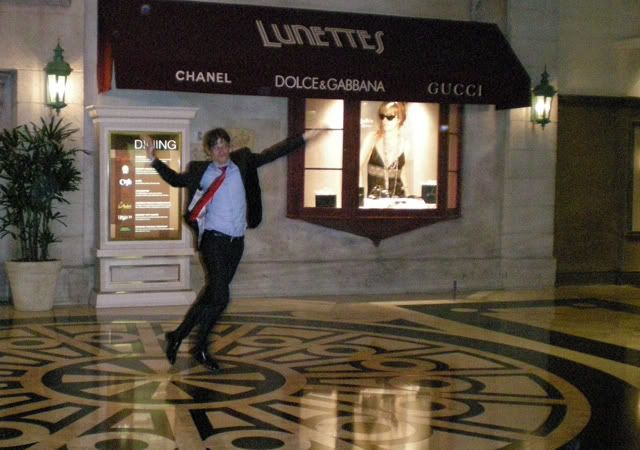 Some news from all over. Spending the weekend in Vegas to do a little climbing, some going outing, some studying, some ditching Riverside. Yesterday I did an endurance day at the
gallery
, over 12 pitches, halfway there to the top of Lurking Fear on el cap. That climb is going to be brutal. It doesn't help my psyche that I don't think I even finished anything yesterday, it was more like falling than climbing.
The reason for the poor performance, lack of sleep. I got suckered into teaching at 7:00 in the morning on thursdays, and since I don't sleep till 3:00 I wasn't left with much time to turn off. But my kiddies are great, all business majors that get my advice on business ethics. Looks like we're all a bunch of suckers. I don't know anything about business or ethics.
I need to figure out my students, so I asked them all to say their name, major, year, and something interesting about themselves. Typically it goes something like: I'm annie, this is my third year as a business major, and something interesting...I have three cats. But occasionally it isn't boring. One girl introduces herself: I'm Jamie, I'm a second year, a business major, and my mom almost had an abortion with me. That's to a teacher she doesn't know, in front of 25 students she doesn't know. It made for some awkwardness, but what do you say? That's intense. Next.
Free scotch at the casinos last night. That's
suits
on the strip. There's only one way to drink scotch.