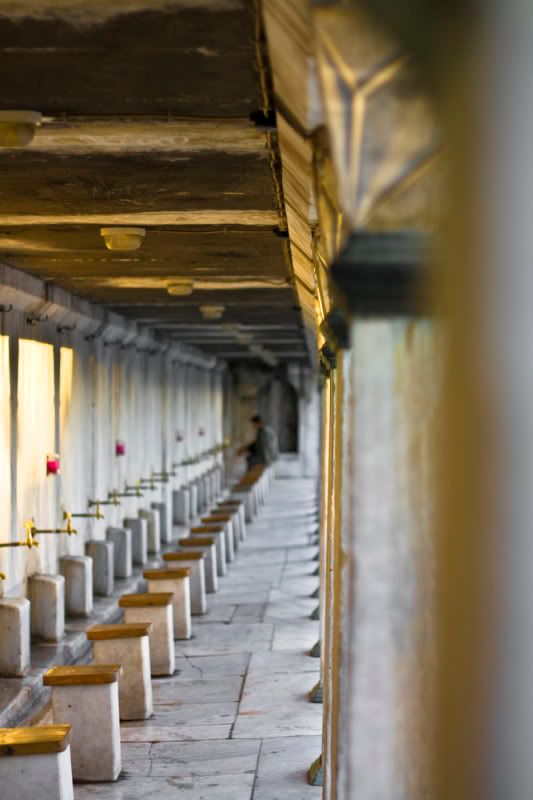 There are actual Muslims here! Look at him, washing his feet or something before going into a Mosque. Turkey is cool. The way I see it, the only way to pull off a mustache is to antecedently be incredibly hip, otherwise you're just a loser of a redneck - and the Turks most definitely know how to rock the stash.
After a long flight I ended up in Istanbul. After New York I was sick of the city, so I booked myself a night bus out of town and spent the day exploring. What's there to say, landmarks are landmarks. So how about a list:
The Blue Mosque:
The Aya Sofya: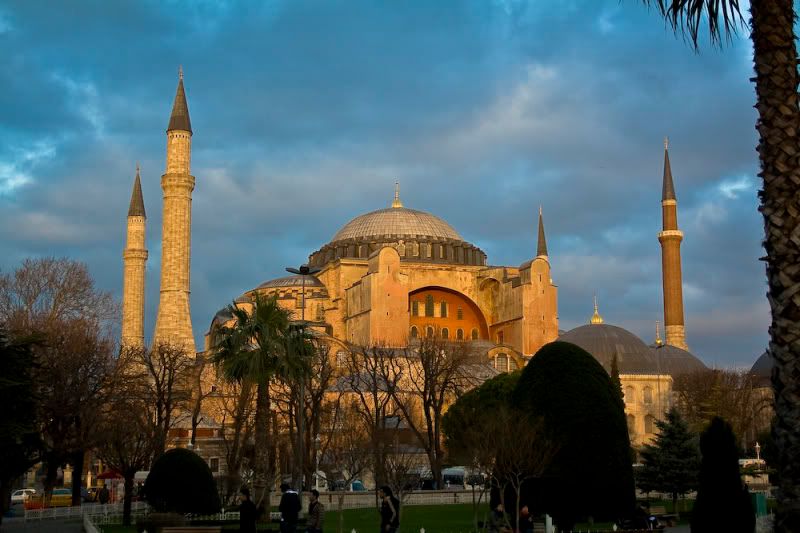 I had one of the most intense experiences of my life in a Turkish bath. The room was steamy, the man was big, and the massage was amazing. I told him to press harder near the beginning, and from that point on he made it his goal to break me. Tears came rolling out two or three times, and I think he dislocated my toe, but I'll never forget that day. When it was all done, I was told to drop the towel, and he reached around me to affix a new one. He put a towel on my naked body. No one does that. Amazing.
I had dinner with a German radiologist I met there (nothing like some semi-naked bonding), then got on an overnight bus to Antalya, a city on the Mediterranean coast. It took a bit, but from there I made it to the climbing in Geyikbayiri. Three nights of traveling and I'm done. Time to pass out, tomorrow is for climbing.