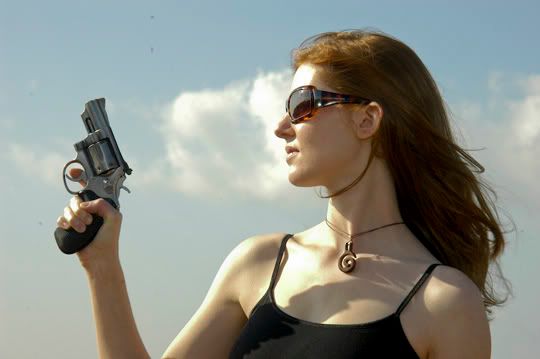 Woh, that's hot. Shira after the slaughter - the broken hearts of men litter the hillside. Looking at some more of these gun pics, I decided that more needed to be posted. A few more details: The suits, tailored. The briefcase, full of guns and $500 in cash.
Also, I'm not sure exactly how to bring this one up, but
here
is a rather unique video. It involves naughty things while hanging from a rope - I'd recommend not clicking the link if you are at work or under 18.