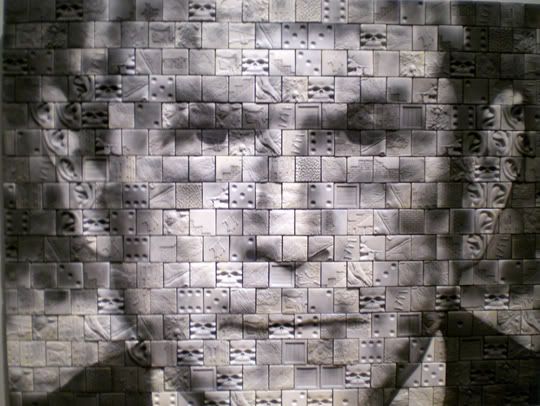 I'm in NorCal for a few days to attend my little sister's graduation. She is now Cassandra Moore, AS. Does anyone put an Associates of Science degree after their name? Has anyone heard of an Associates of Science degree? Eerie. But well done to Cassie, she's got an internship lined up with the DA in Stockton as a paralegal. She used to be a badass climber you know, on the US team for two years around the year 2000. Doesn't it seem like the year 2000 is still in the future?
Cassie and I spent some time in Sacramento yesterday, touring the capital and the
Crocker Art Museum
. It had some awesome stuff, check out Bush made out of ceramic skulls and ears. It was one of the better pieces of the modern collection there. The older paintings were boring. They have a huge Edwin Deakin exhibit going on - yawn. I'm just not a fan of realism in my landscape paintings. I find them to be like a photo, but not as good.