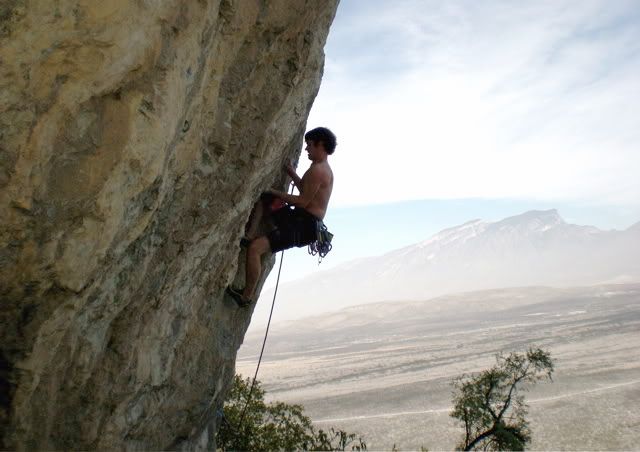 So the climbing is feeling a little better. I went to a new wall with
Edgardo
(love the hair), Culo de Gato, which was better than a cat's ass or whatever it translates as. By the way, there is this little kitten at the camp ground that is cute as fuck, purring as it gouges out chunks of flesh from your arm.
But the climbing was good, I'm getting into shape. I flashed
Virasana
(13a) without too much trouble. Either the camera is crooked or the moon's gravity was really strong that day, tilting the earth like the deck of a ship. Then I got incredibly close on Crawling King Snake, an interesting 13d with a dino and a stemming dihedral. I think I like climbing rocks like this, I was a little unsure about it at first.
A new plan is brewing, something in the works involving volcanoes, but I don't want to jinx it so that is all I'm going to say right now.
By the way, amna is amazing.
Here
she is, the mystery girl, hiding behind the hand. We are going surfing in hawaii in a few weeks, I'm excited. Never been to hawaii, never been surfing. Never been surfing in hawaii with amna. Just look at all these firsts! This girl I'll keep.